Nigeria & global Covid-19 cases 18:00 WAT (19:00 CEST) on Friday 17 April
According to Johns Hopkins University Whiting School of Engineering,
there have been 442 confirmed coronavirus cases and 13 deaths in Nigeria
, while 152 people in the country have recovered after contracting Covid-19.
According to the latest figures published by Johns Hopkins University,
2,188,194 cases have been detected worldwide, with 147,632 deaths and 560,177 people now recovered.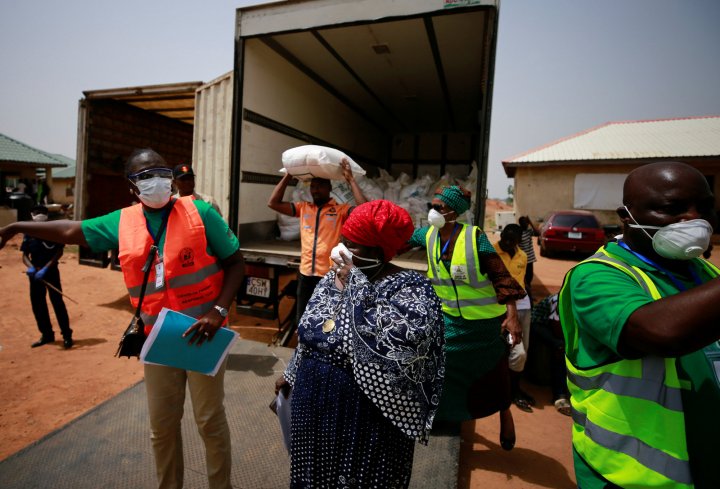 Face masks to be made compulsory in Abuja markets and shopping centres
Abuja Markets Management Ltd, who run several markets and shopping precincts in the Nigerian capital will be requesting that all
stall holders
,
market workers
and
staff wear protective face masks
in a new initiative to combat the spread of Covid-19 in the country. AMML will carry out the procedure on advice from the Presidential Task Force, who are trying to crack down on parts of the capital where social distancing is not possible or difficult to apply. Customers will also be required to wear face masks - even hand-made masks, when shopping at Abuja's main markets. The city's markets -
Wuse
,
Garki Model Market
,
Kaura
and
Kado
Fish Markets and
Maitama
Farmers Market will be open at specific times and on designated days but only food and essential items will be available.